I have a question. Has anyone heard any speaker at the convention mention the Tea Party by name. They use the Tea Party yet in their political correctness they dismiss us. I don't know about you but

I am tired of it

. I have been a lifetime Republican but I will not stand for this much longer. Political correctness is destroying our country and someone needs to be called out.
Please take a look at this: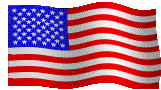 You have heard it said that silence is golden. But it is not golden when it comes to defending freedom. We must speak out or forever remain silent.
--
Please Note: If you hit "
REPLY
", your message will be sent to
everyone
on this mailing list (
Peninsula-Patriots-list@meetup.com
)
This message was sent by DeWitt Edwards (l_edwards@verizon.net) from
Peninsula Patriots
.
To learn more about DeWitt Edwards, visit his/her
member profile
Set my mailing list to email me
As they are sent
|
In one daily email
|
Don't send me mailing list messages
Meetup, PO Box 4668 #37895 New York, New York 10163-4668
| support@meetup.com