I enjoyed the speeches at the convention tonight. Ann Romney seemed very sincere. I know we must support Romney but I confess I do so with reservations.
This is an open letter a Virginian wrote to Governor McDonnell and Governor Romney today.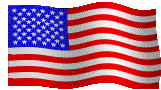 "If ye love
wealth
better than liberty, the tranquility of servitude better than the animating contest of freedom, go home from us in peace. We ask not your counsels or arms. Crouch down and lick the hands which feed you. May your chains set lightly upon you, and may posterity forget that ye were our countrymen."
Samuel Adams
--
Please Note: If you hit "
REPLY
", your message will be sent to
everyone
on this mailing list (
Peninsula-Patriots-list@meetup.com
)
This message was sent by DeWitt Edwards (l_edwards@verizon.net) from
Peninsula Patriots
.
To learn more about DeWitt Edwards, visit his/her
member profile
Set my mailing list to email me
As they are sent
|
In one daily email
|
Don't send me mailing list messages
Meetup, PO Box 4668 #37895 New York, New York 10163-4668
| support@meetup.com