Note: C.W. Jackson will be speaking at the Montross Tea Party on the 16th of Oct. at 7 PM. The meeting will be in the American Legion Hall, 14576 Kings Hwy.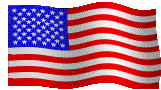 If we lose freedom here, there is no place to escape to. This is the last stand on earth.
Ronald Reagan
----- Forwarded Message -----

From:

Sue Sadler <forwardsadler@cox.net>

To:

Sent:

Tuesday, October 2, 2012 7:35 PM

Subject:

African American pastor calls for blacks to end "slavish devotion to the Democrat Party" – Glenn Beck

http://www.glennbeck.com/2012/10/02/african-american-pastor-calls-for-blacks-to-end-%E2%80%9Cslavish-devotion-to-the-democrat-party/
--
Please Note: If you hit "
REPLY
", your message will be sent to
everyone
on this mailing list (
Peninsula-Patriots-list@meetup.com
)
This message was sent by DeWitt Edwards (l_edwards@verizon.net) from
Peninsula Patriots
.
To learn more about DeWitt Edwards, visit his/her
member profile
Set my mailing list to email me
As they are sent
|
In one daily email
|
Don't send me mailing list messages
Meetup, PO Box 4668 #37895 New York, New York 10163-4668
| support@meetup.com