http://www.breitbart.com/Big-Government/2012/11/16/Mark-Levin-Tea-Party-Only-Thing-That-Stands-Between-Liberty-And-Tyranny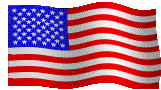 If we lose freedom here, there is no place to escape to. This is the last stand on earth.
Ronald Reagan
--
Please Note: If you hit "
REPLY
", your message will be sent to
everyone
on this mailing list (
Peninsula-Patriots-list@meetup.com
)
This message was sent by DeWitt Edwards (l_edwards@verizon.net) from
Peninsula Patriots
.
To learn more about DeWitt Edwards, visit his/her
member profile
Set my mailing list to email me
As they are sent
|
In one daily email
|
Don't send me mailing list messages
Meetup, PO Box 4668 #37895 New York, New York 10163-4668
| support@meetup.com